Jack Harlow, the American rapper, became famous with his 2020 hit single 'WHATS POPPIN,'. The music video for the song features Harlow without a beard. To his fans, it was a vague look compared to his recent transformation with a beard and glasses.
No one can deny that Harlow looks more mature with facial hair than ever. Now, his fans have been fascinated by his new appearance and how he has evolved over time. We will take a closer look at the rapper's appearance with and without his beard.
What Did Jack Harlow Look Like Without A Beard?
Before his transformation, Jack Harlow was known for his clean-shaven look. In interviews and music videos, the rapper could often be seen with his baby-faced appearance. His early look still captured the attention of fans.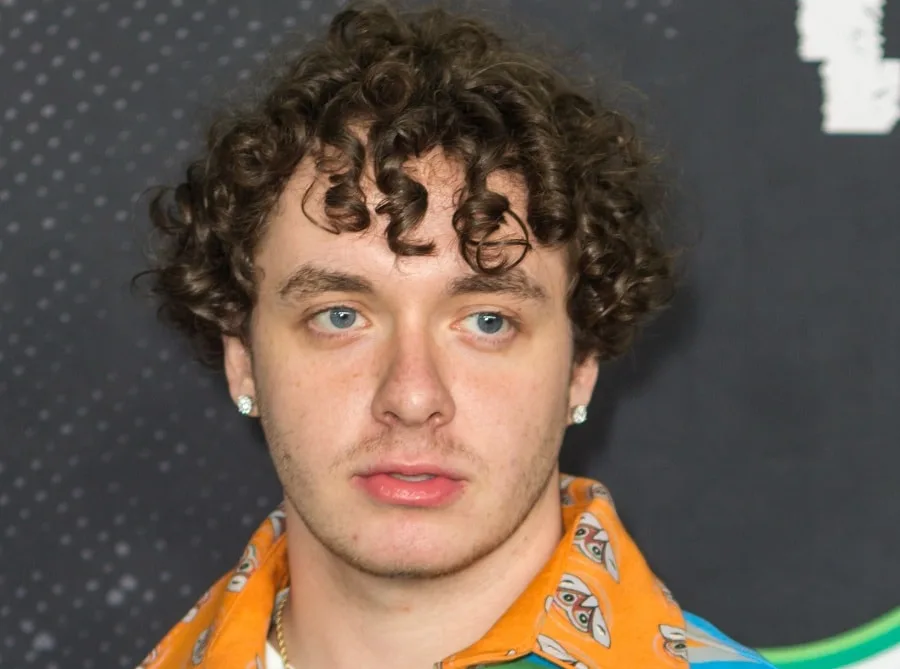 The following are some of his iconic beardless looks:
1. Clean Shaved Face
Jack Harlow's early days clean-shaven face was a distinctive look before he grew out his now-iconic beard. This photo from 2018 portrays a youthful and fresh-faced look, accentuated by his signature curly hair.
As the rapper's career has progressed and his look has changed, his clean-shaven days remain a fascinating glimpse into the early days of this talented rapper's rise to fame. Adding long curly hair gives him a polished and put-together appearance, highlighting his late teenage energy.
2. Thin Mustache + No Beard
After the clean-shaven face, Harlow sports himself with a thin mustache. Apparently, kept this style for his "Heavy Hitter" song. This look can give him a more mature appearance while still maintaining a level of edginess and individuality. With twisted bangs, he tried to feature his famous curly hair. As a result, he did not look much different.
3. Thin Lampshade Mustache Without Beard
This style features a narrow strip of mustache that extends down from the nose and is wider in the middle, resembling a lampshade. Additionally, it also remains short and trimmed above the upper lip. Along with his shaven face, Harlow's messy curly hair keeps the signature style that sets him apart from other rappers in the music industry. Most important, a white rapper with this style is very trendy.
Jack Harlow With His Beard
1. Brown Patchy Chinstrap with Glasses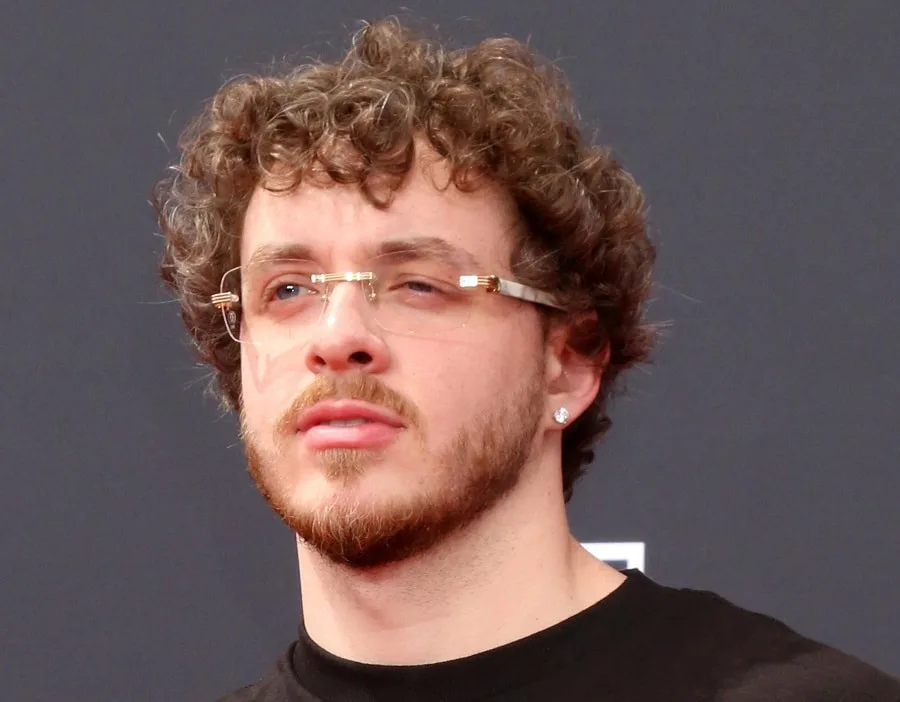 While many would argue that Jack Harlow looked better with a mustache, he certainly knows how to rock a beard too. His patchy chinstrap beard is just long enough to show off his brown beard. It certainly goes well with his glasses and his trimmed mustache.
2. Harlow with His Light Stubble Beard
Jack Harlow looks good with his light stubble. Since the beard is a lot shorter, it gives his mustache plenty of room to shine. His curly hair paired with this style gives him a sexy look.
3. Scruffy Beard with Messy Curls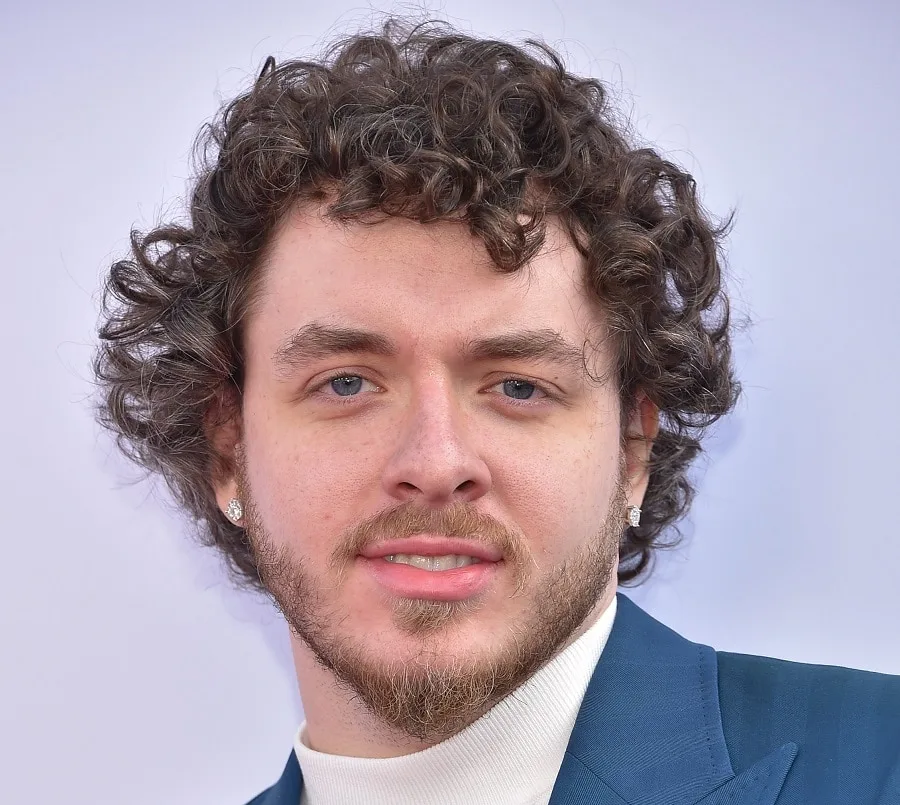 Scruffy beard, messy curls, and without his rimless frames. Believe it or not, this is the description of Jack Harlow's 2023 look. He attended the 2023 Grammy Award with this beard style which drew the attention of his fans. He is finally able to get rid of his teenage look with the scruffy beard.
Although recent Jack Harlow's look is different than his early days, his beardless face will not fade away from the minds of his fans. However, we may not see him without a beard as he looks more elegant and mature with facial hair.