We rarely have the budget to spend a lot of money on a shaver. While counting bills in your wallet, you might have thought if it would be possible to buy a good electric razor under 50 dollars.
Today, we will show you a collection of the best electric shavers you can get for a price that will not put a hole in your wallet.
We have curated this list based on the comfort of shaving, battery life and charging time, and the ease of cleaning. These great value razors have been specially chosen only for you!
Title
Remington F5-5800 Foil Shaver
Philips Norelco 3100 Rechargeable Electric Shaver
Braun Series 3 310s Electric Razor for Men
Phisco Electric Floating Rotary Razor
Philips Norelco MG3750 Multigroom Shaver
Editor's Rank
Best Electric Razor for Sensitive Skin
Best Electric Shavers Under 50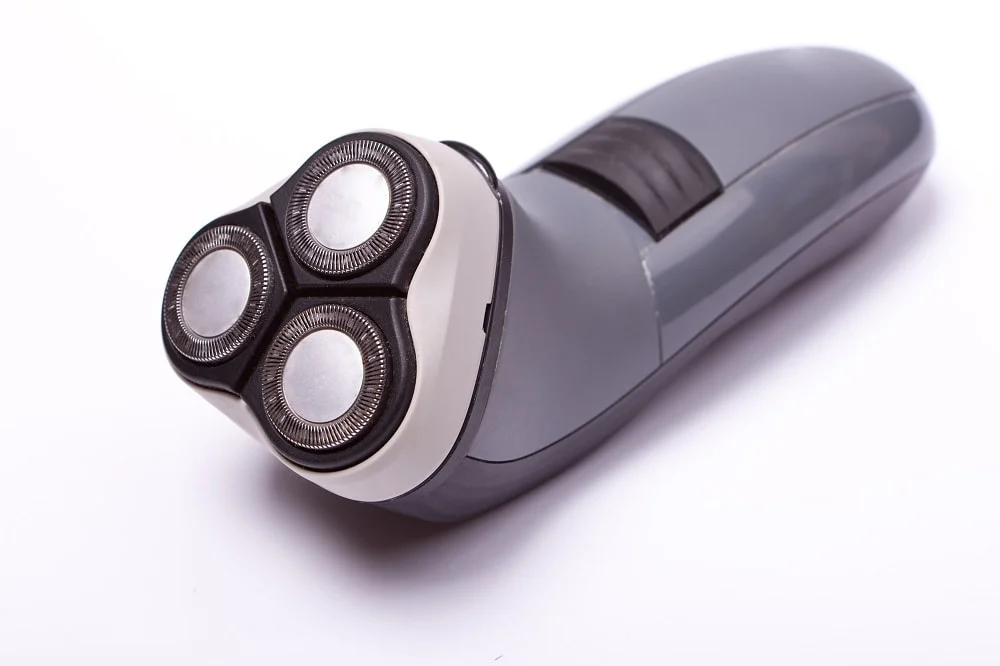 These five electric razors are all priced under 50USD and might make you wonder if the price tags are even real. If you have a more budget, check these electric razors under 100 USD.
Equipped with a hypoallergic and stainless-steel blade, Remington F5-5800 is bound to gift you a pure skin and pleasurable sensation. It is beyond belief that a razor under 50 dollars can give such a shaving technology that grabs hair from any direction.
The shaving head can be turned back and forth to adjust to the shape and characteristics of your face. By charging for only five minutes, you will get the power to perform a complete trimming and shaving cycle. With a fully charged device, you can forget about plugging it in for the next 20 days.
Pros
Rotating shaving head helps you to shave from any direction
Fast charging capabilities ensure using the device on short notice
Works well with your sensitive skin
LED battery indicator gives you a heads up on charging
Cons
The Trimmer part is fragile
No wet and dry facility
Verdict: Overall, if you have a thick beard and you do not need an intricate shave, this razor can serve you for a long time.
Philip Norelco 3100 Shaver is a bargain for its price. This shaver comes with the ultimate control for you with smooth comfort. Super-precision blades will remove the most stubborn hairs from any type of skin.
The four-way contouring system is supported by a Lithium-ion battery that requires 8 hours to be fully charged, and then you can use it for 45 minutes, for up to 15 shaves on average.
Pros
Comfortable shaving for any kind of skin
Can use it for both dry and wet shaves
Water-resistant body for a wet shave and deep cleaning
You can avoid distraction by its low noise feature
Cons
Very high charging time
Inconvenient cleaning
Verdict: The multidirectional control allows you to use it smoothly without bending the hand. The problem remains in the charging section, and the low battery warning can save you from unpleasant situations.
You can always trust German technology to be top-notch. Electric Razors made by Braun are strong, stout, and very precise with a double battery system.
Your face will thank you for using this shaver because it is pressure sensitive and soft to the jawline and neck area.
This waterproof shaver will also adjust the voltage automatically, giving you a boost in the safety and longevity of your device. Regardless of being wet or dry, the strong grip will not let you slip the shaver.
Pros
Functional in both wet and dry condition
Completely water-resistant body allows wet shaving without worry
Kind towards sensitive skin
Slip-resistant grip helps you avoid injuries
Cons
Battery life is short
Shaving head needs frequent replacement
Verdict: Braun razors are the best fit for sensitive skins. It gives a 5-minute charge to use 5 minutes feature, but that is not enough to overlook the low battery capacity issue.
If you want to see the shaver that is taking the market by storm, look no further. Let me present you with the future of electric razors. The Phisco shaver is equipped with dual track blades that ensure ultra-precision, and the best part is, they are self-sharpening!
The four-way rotating system with the perfect pop-up trimmer makes it convenient to shave even upper lip and nose hair. Its futuristic display is bound to sweep you off the feet.
With just 120 minutes of charging, you can use this device for an hour! This device is not only blessed with a superior battery but also the option to use a micro-USB cable to charge it.
Pros
Self-sharpening blades reduce your need to buy replacements
Shave wet or dry without worry
Excellent battery-life
Futuristic LED display for better control
Can use Micro USB
Cons
Low room for grip and control
Harsh on sensitive skin occasionally
Verdict: This one is a magnificent razor under 50 with fantastic battery life and self-sharpening blades. We hope the future versions will mitigate the grip issues, and it will easily rock the top charts.
If you are looking for an all-in-one product under 50 dollars, this is the one. With 13 different tools, you can measure your hair, trim your beard, shave your nose hair, get rid of even ear hair.
No other shaver can bring this much versatility that the Philips Norelco MG3750 can bring. The self-sharpening steel blades will not decay or become stale for a long time. These chrome-plated blades will keep saving bucks for you every day.
The charging time is a bit high (8 hours), and after being fully charged, you can use the device for an hour without a pause. The water resistance is an added benefit to keep the device clean.
Pros
A collection of 13 useful tools for hair removal from any part of your body
Self-sharpening blades bring you a long-lasting device
60 minutes continuous runtime
Chromium-plated blades to ensure extra comfort
Cons
The cutting blade is not water-resistant
Charging time is high
Verdict: Low cost and high versatility are the main features of this razor. Be careful when you wash this device since certain parts are not waterproof.
Frequently Asked Questions
Are electric razors worth it?
If you have sensitive skin, you are definitely in need of such a razor that will prevent irritation, ingrown hairs, and razor burn. An electric razor will provide you the comfort with zero cuts or bruises.
Is Braun Electric Shavers Better than The Phillips?
In 60 seconds, Braun electric shavers can perform around 30,000 shaving maneuvers. While Braun looks for perfection, Phillips can give you a more comfortable experience.
Can I really have a good electric shaver under $50?
Of course! The beauty of these shavers is that even if you don't have a lot of money, you'll get the taste of the highest technology at an affordable price.
Final Words
Now you know how to find the best electric razor under 50 dollars and are ready to choose the next groomer for your hair. It all comes down to your specific style and skin sensitivity.
Choose the razor that will not harm your skin and ensure you look the best!
Last update on 2023-03-28 / Affiliate links / Images from Amazon Product Advertising API