11. Broad lower chin goatee with a connected pencil mustache
In this beard style, you need to grow broad and trimmed goatee on the lower chin area with a rounded pencil mustache connected to the chin hair on both sides. The jawline and the sideburns are clean shaved.
12. Broad chin goatee with a drooping pencil mustache and a soul patch
This is also a very stylish beard to try out. This beard style has a broad chin goatee with a small soul patch below the lower lip. There is a pencil mustache drooping down on both sides and connecting the chin hair. The jaw line and sideburns are clean shaved.
13. Broad pencil round the mouth circle beard with a connected soul patch
It is a great impressive style and is simple to maintain. This beard style has a broad pencil circle beard all around the mouth extending from the mustache area to the lower chin area, in a circle. There is a soul patch below the lower lip, meeting the chin hair in a strong hairline. The jawline hair is clean shaved, and the sideburns are trimmed and short.
14. A circle spiral beard extending from mustache to the neck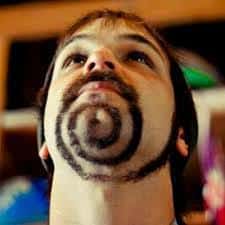 It is a tough beard to get but the final results are just awesome. The above beard design incorporates a finely crafted pencil beard originating from the chin's center and extending outwards in a spiral form covering the neck, chin, and mustache areas. The spiral beard ends meeting the left jawline and the sideburn. The right jawline and sideburns are clean shaved.
15. Pencil circle beard with a chin strap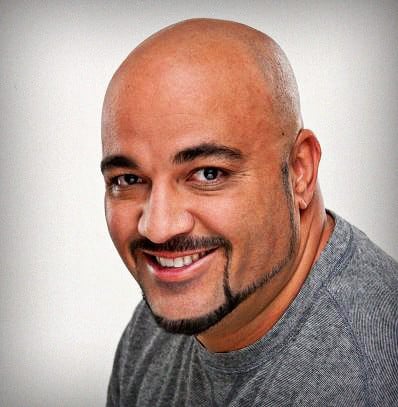 It is a simple and basic style that can be tried by anyone. In this style, you are supposed to have a pencil circle beard around the mouth covering the mustache area and the lower chin area. The jaw lines have matching pencil thin hairlines extending from long pencil sideburns to the chin hair.