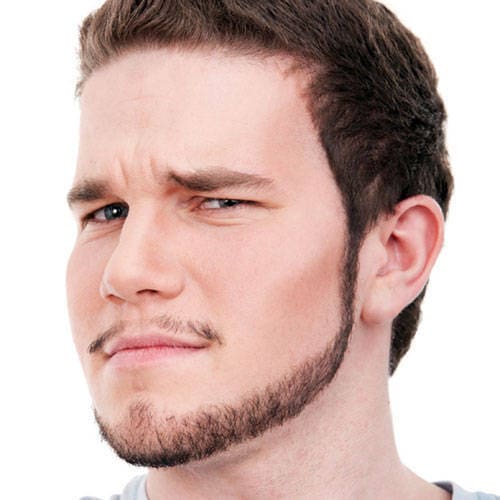 If you're not into the clean-shaven look, just sport your chin curtain with a mustache. This look features a relatively thin mustache option, but you can style your mustache as you please.
Thick Chin Curtains
Here are some chin curtain styles that are perfect for those who prefer to sport a fuller beard. If you are able to grow a thick amount of beard and are looking to rock a look with more coverage, here are some styles to consider.
12.  Tapered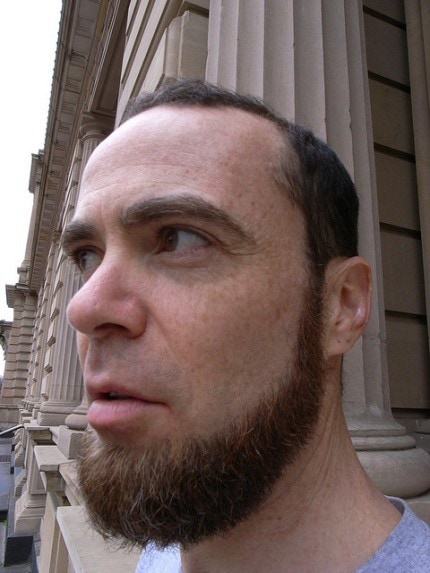 This chin features a tapered look which gradually thins out as in extends up into the sideburns. While the sideburns don't fade out, leaving the chin portion of the beard long and trimming the jawline and sideburns down will give you this tapered look.
13. Compact
Here's a chin curtain which also features a thick beard that tapers up into the sideburns. This beard, however, has been trimmed so that the hair is a very uniform length giving it a very compact look.
14. Chin Up Buttercup
This full look features a chin curtain that covers the majority of the chin and allowed to grow to a moderate length. Letting the chin portion of the beard grow longer than the rest of the beard elongates the appearance of the face, which is perfect for men who have round face shapes.
15. Clean Outlines
Here's a chin curtain that features a very clean outline. While the length is left compact and moderate, the outline sharpens the shape of the jawline.