Selecting the wrong shaving cream can result in painful nicks, cuts and burns. You're also left with your skin still feeling rough and dry. This only leads to more issues in the future. But don't fret. If you are looking to buy the best shaving creams available right now, read on.
The Best Shaving Creams for Men
We've compiled a list of 12 magnificent shaving creams that are available at the market in 2023. Some of them will make your face feel smoother. Others will moisturize your skin so you feel fresher. Take some time to go through the list and decide which one will suit you.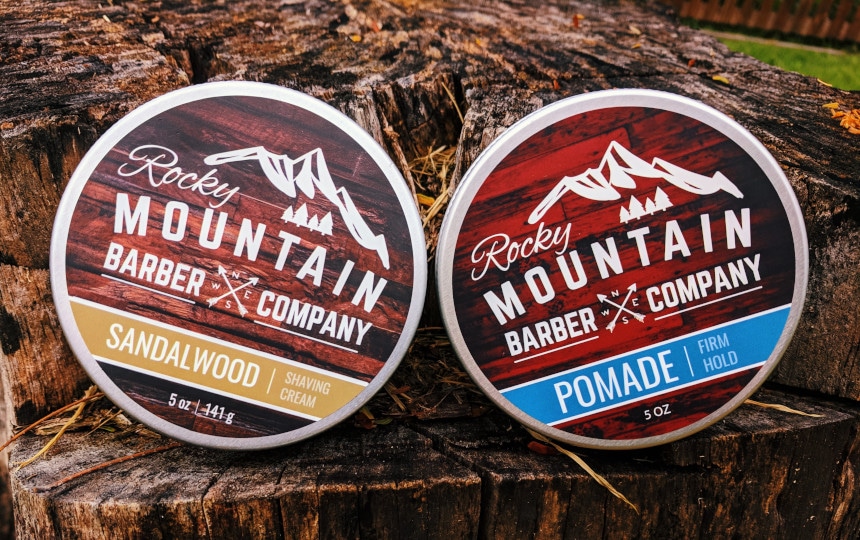 Shaving creams made by Rocky Mountain contain coconut oil and natural glycerin to help prevent irritated skin in the most organic way possible. The cream is versatile so you don't even need a shaving brush to apply it although it doesn't build up a decent lather. It does contain Sandalwood which not only gives it a pleasant scent but also soothes your skin.
Pros
Pleasant, manly Sandalwood scent
Organic oils prevent irritation and inflammation
Cons
Doesn't build a decent lather
The secret to Gillette Shaving Gels is aloe. This ingredient freshens skins, leaving you feeling rejuvenated after a shave. The gel softens the hair before you begin so there's less irritation when you're done. The only issue is that the cans tend to stop working after a while so you might not be able to get all of the foam out.
Pros
Aloe rejuvenates skin
Softened hair follicles prevent irritation
Cons
Dispensers occasionally have functioning issues
Professor Fuzzworthy uses rare ingredients from Tasmania to make sure there's no itching after you shave. There are no harsh chemicals that can damage your skin so it's left feeling smooth and nourished. If you're only partially trimming your beard, you may need conditioner as this soap can sometimes leave your facial hair feeling dry.
Pros
Rare ingredients prevent any itching
Essential oils keep skin healthy
Cons
Requires conditioner if you're only partially shaving your beard
If you're looking for a shaving cream that lathers well, why not try The Art of Shaving? This cream becomes extra foamy which allows for a fantastic glide so you can get a decently close shave. It's a bit pricy, but you're guaranteed a luxurious feel and smooth skin. The cream even has a subtle sandalwood scent so you feel fresher once you're finished.
Pros
Thick, foamy lather for a close shave
Creates luxurious smoothness
Cons
Nivea for Men creates an extra thick shaving gel so that you can prevent any cuts or burns, which is ideal for sensitive skin. The brand uses chamomile and Vitamin E so that your skin looks healthy and refreshed after every use. Chamomile does leave the foam smelling a bit feminine, but it's a clean, soothing odor.
Pros
Lather is extra thick to prevent burns
Ideal for sensitive skin
Cons
Scent is slightly feminine
Billy Jealousy uses advanced hydroplane technology to produce a foamless shaving cream so you can neaten your beard no matter where you are. It uses natural oils that are similar to skin oils to rehydrate your face so you feel revitalized. These ingredients can sometimes leave your skin feeling oily but this only happens to a small percentage of consumers.
Pros
Uses advanced, foamless hydroplane technology
Reintroduces healthy oils into the skin
Cons
Sometimes leaves skin feeling too oily
If you prefer the traditional means of using a shaving brush, Taylor of Old Bond Street is an ideal selection for you. This cream is silky and delicate giving your face a soft feel after a close shave. It has a very smooth glide and a sweet, subtle scent. The container does have the issue of spilling occasionally.
Pros
Delicate, soft feel
Requires a traditional shaving brush
Cons
Scent may be too feminine
Contents occasionally spill out of the bowl
Truefitt & Hill has been a top choice for London barbers since 1805 and this is because of the quality of its products. It offers a glycerin-based shaving cream which allows for a comfortable shave and it has a pleasant oceanic, spicy scent. It's recommended to use a shaving brush although this is not always required.
Pros
Close, comfortable shave
Amazing smell
Cons
Sometimes reduces to liquid in the bowl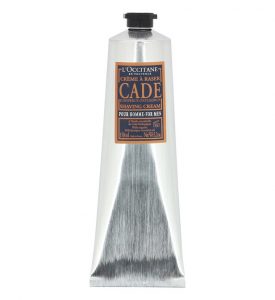 If you're looking for a creamier shaving product so that your face feels smoother, you should try Cade Shaving Cream. This wonderful product includes shea butter so that your face feels softer and healthier than it did before. It's a bit costly but you're ensured a decent lather so the product will last you a while.
Pros
Smoother feel after the shave
Essential oils add nutrients to your skin
Cons
Dissolves quickly once applied
If we had to pick a favorite, V76 by Vaugh would be the one. The gel-to-cream formula is capable of softening the worst stubble so you get the smoothest shave. It uses vitamin E beads to not only exfoliate your skin but also enrich it with moisture, making it perfect for dry skin. This also soothes your face so there's no irritation.
Pros
Softens stubble that is difficult to shave
Vitamin E beads exfoliate and revitalize the skin
No post-shave irritation
Cons
If anything, microbeads can be considered bad for the environment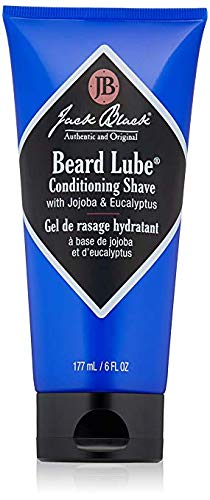 Jack Black boasts a three-in-one product that works as a pre-shave oil, shaving cream and aftershave and it pulls this off effectively. It uses macadamia nut products to moisturize skin and prevent any razor burn while also having anti-bacterial properties. One issue is that it's transparent so it's difficult to track your shaving progress, but it's vegan-friendly which is a benefit.
Pros
Has three-in-one formula for multiple benefits
Macadamia nut ingredients keep skin refreshed and healthy
Cons
Transparency makes shaving a bit difficult
Treating dry skin can prevent any bumps and skin tears in the future, which is why Aveeno's Therapeutic Shave Gel is so beneficial. While you're shaving it reintroduces moisture back into the skin and protects it without blocking pores. It's also extremely affordable although there are sometimes cases where it doesn't lather well.
Pros
Helps treat dry skin
Protects skin in the future
Cons
Doesn't lather well
No fragrance
Before You Go
Taking care of your skin is necessary if you want to keep it looking amazing. Shaving too often can damage skin and leave it dry unless you use a fantastic shaving cream.
At least one of the creams on this list will help you take care of your skin so you can look sleek and debonair. We can't tell you which one will be best for you, but now you know which ones are worth trying out first.