Many of us don't even know what patchy beards look like. I understand that many of us would wish to grow beard evenly. However, this is usually made impossible due to some uncontrolled factors. Human hormones are responsible for nurturing beards and deficiency of hormones might lead to patchy beards. Therefore, patchy beards can be defined as unevenly distributed facial hair.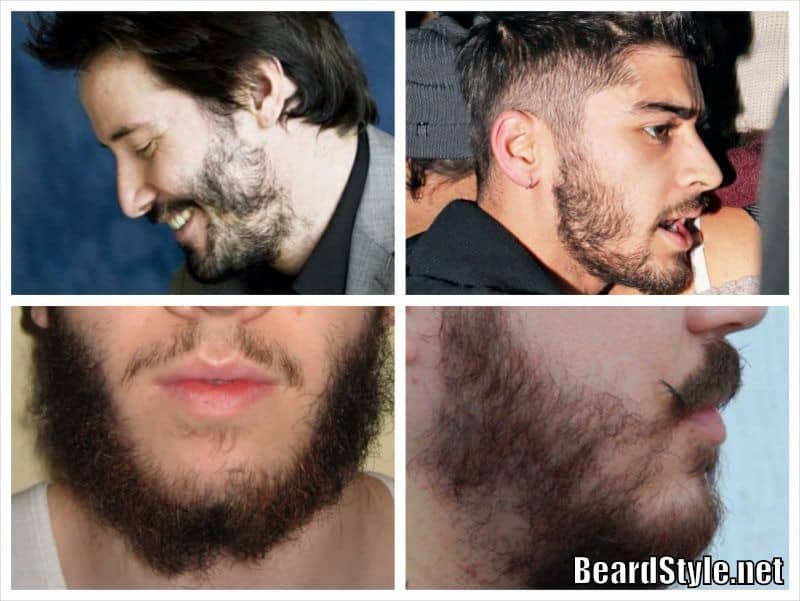 HOW TO DEAL WITH PATCHY BEARD AND GET THICKER FACIAL HAIR
As I had mentioned before, patchy beards is uneven distribution of facial hair cause by insufficient hormone. And therefore, there are no definite ways of dealing with such condition. However, you can maintain a clean shave or grow beards until all patches are covered. Clean shaving will repress chance of patchy beards appearing.
Take more rest and less stress. It's important to get a healthy beard.
High protein diet helps to get your beards to the optimum functional level, so you should try it.
DON'T try Minoxidil as some websites promote it to stimulate the facial hair growth. It can cause low blood pressure and other serious side effects. Always try natural ways as that's the best way to go!
Try and take what you have got. Say you can't grow connectors for the mustache, just grow an epic mustache. If you have a strong goatee growth and you have some patches on the sides then get a killer goatee!
TRIMMING A PATCHY BEARD
It is sometimes very tricky to handle patchy beards. Conversely, you still have a number of options. For instance, you can keep full beards, goatee beards, mustache or maintain a clean shave. You can also shave mutton chop depending on where you have the patch. All the above styles are still an option. How does one trim patchy? Let's check out:
Clean you beards with warm water as a way of softening your skin as well as keep your beards tidy.
Prepare your shaving apparatus and place them closer.
You must choose a style that will suit your patches.
Trim your facial hair depending on the style you choose.
MY BEARD IS PATCHY AND I WANT TO MAINTAIN IT. NOW, WHAT?
Does someone really need to maintain patchy beards? Maybe! How will that be? Well, maintaining patchy beards is not as hard as some of us would wish to think. Patchy beards just need daily cleaning as well as moistening. Simple right?
Own A Patchy Beard? Try These Styles
PRECAUTIONS
There are a number of precautions you need to observe when it comes to maintaining patchy beards. For example, you need to choose the best style that will assist you to cover the patches. If you cannot seal the patches, make sure you choose the best style that represses chances of having visible patches.