We have been taught since childhood that a book should not be judged by its cover. Despite that, we tend to judge people by their appearance. Men's clothes, their possessions, the way they carry themselves may not be the best parameters to judge them. But if someone is sporting a well-groomed beard all we can do is admire it. We assume that such a person must be assertive and strong and wise.
A great beard is also about how a man perceives himself. It makes him confident, bold and intimidating which are not bad qualities to have at all, eh? A great beard also shows that a man is determined and patient as maintaining a beard is not easy. Footballers are renowned to have fancy hairstyles, which seldom turn into disasters. But the trend of growing beards has started very recently. And we can't help but notice how some of the greatest players have beards.
Andrea Pirlo
A true master of the game Pirlo has to be on the top of our list. He has won major honors in his playing career including the FIFA World Cup with Italy in 2006. He used to be clean shaven in his more formidable years at Inter and Milan.
In 2011 Milan made the mistake of letting Pirlo leave on a free transfer. He joined Juventus that summer and let his beard grow. Pirlo was never known for his pace and by the time he got to Juve he had become even slower. But the bearded Pirlo had reinvented himself.
He assumed the role of a deep-lying playmaker and started dominating games through his excellent positioning, defensive solidity, and incisive forward passes. That he managed to do it all without breaking a sweat is a testament to his genius. Since he grew that beard Pirlo has been synonymous with class.
David Beckham
The sexiest man with a beard in Football without question David Beckham features second in our list. Throughout his playing career Beckham has been the trendsetter when it comes to hairstyles. The poster boy of Manchester United and England he never shied away from the stardom.
A beard gives one a look of maturity. Maybe that is the reason all ancient Greek philosophers had long and thick beards. It reflected the wisdom they had gained with age. Since David Beckham started working for the UN he has been keeping a thick beard. It could be said that his chocolate boy face very much needs a beard to look mature.
Lionel Messi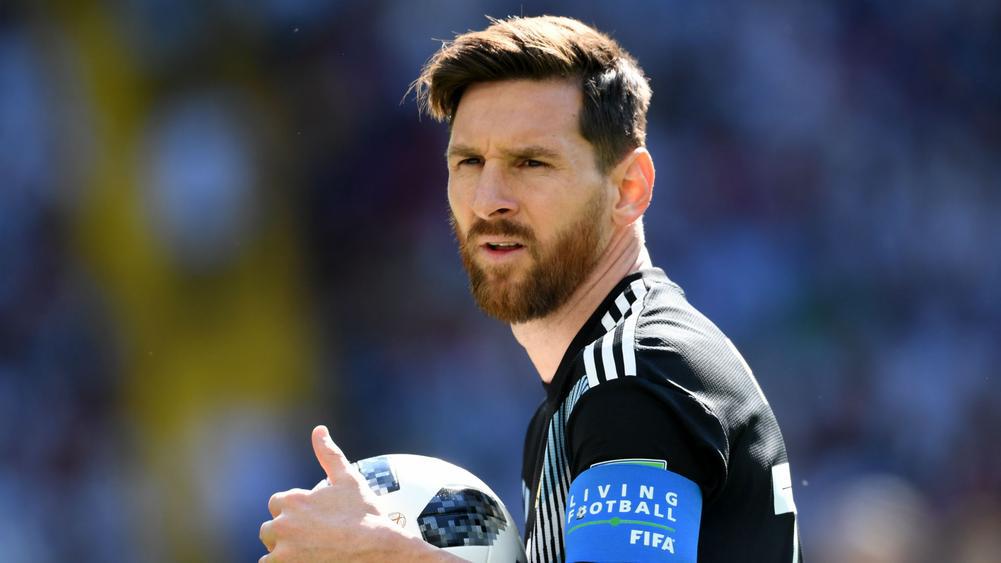 Arguably the best player in history Lionel Messi is not accustomed to being named anywhere but first in any sort of list. But he has to make do with being the last given he is famous for reasons other than his famous celebrity bearded look.
Despite his stature in world football, you could not imagine Messi as a hard man until his team lost to Chile in the Copa America final. He retired after that defeat but reintroduced himself with a beard. Suddenly Messi had turned into a person who emanates power and strength.
There is no proof to say that greatness and beard go hand in hand but it surely has an impact on how a man is viewed by others and himself.