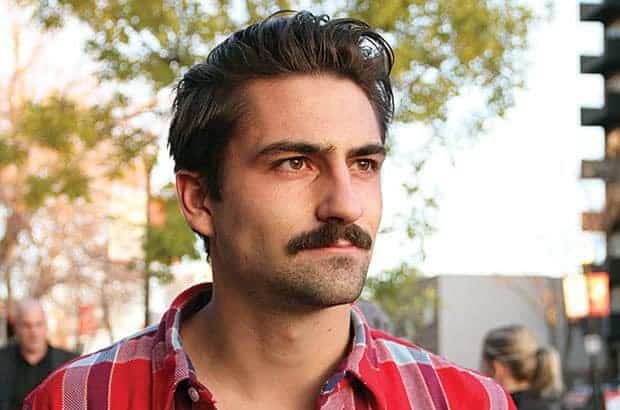 A full beard is something which requires more time and effort. If anyone wants a cool and manly look with less endeavor, having a mustache is the ultimate solution. And, a chevron mustache can help him in this regard. This is one of the most well-known mustache styles which is very simple to get but very high in demand. Maybe you already saw chevron mustaches around you, but don't know yet it is called chevron mustache. No worries! You'll know after reading this article.
What Is a Chevron Mustache?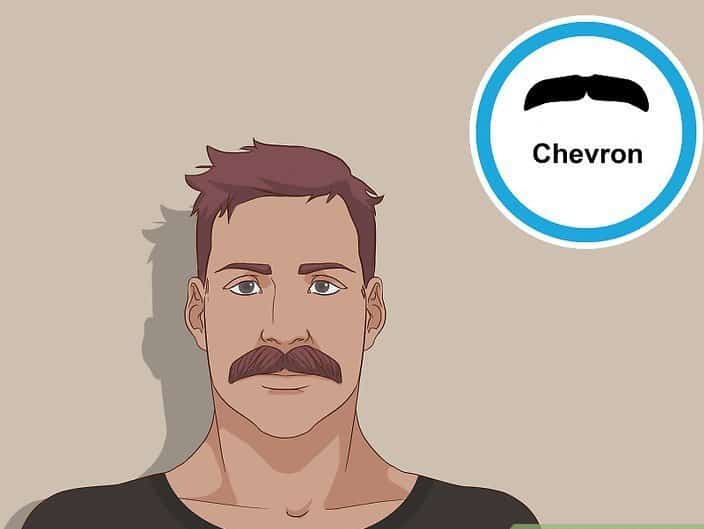 If your mustache covers the whole upper lip and the ends of the mustache don't curl down or up, it will be called a chevron mustache. Keep the hair on that upper lip and shave everything off from your face. You will be exposed to the amazing look of chevron mustache which requires minimal maintenance.
How to Get Chevron Mustache?
At first, get rid of the facial hair except for the mustache of the upper lip. Keep it full. Make sure that you are keeping some hair at the end of the mustache. Don't shave off any part of the mustache which grows towards the shoulder. Trim it right on the spot where the mustache starts to grow downward. Draw an imaginary diagonal line from the nose to the edge of the mouth to create an inverted 'V', which is actually the chevron shape. Then, clean up the extra mustache which remains outside of the upper lip. That's it, chevron mustache is ready.
Top Chevron Mustache Styles to Come By
There is no significant variant of chevron mustache. It's same almost in every case. But, the look may differ a bit depending on the physiology of a person. Hairstyles and trimming angle also can make a bit difference.
#1. Chevron with Stubble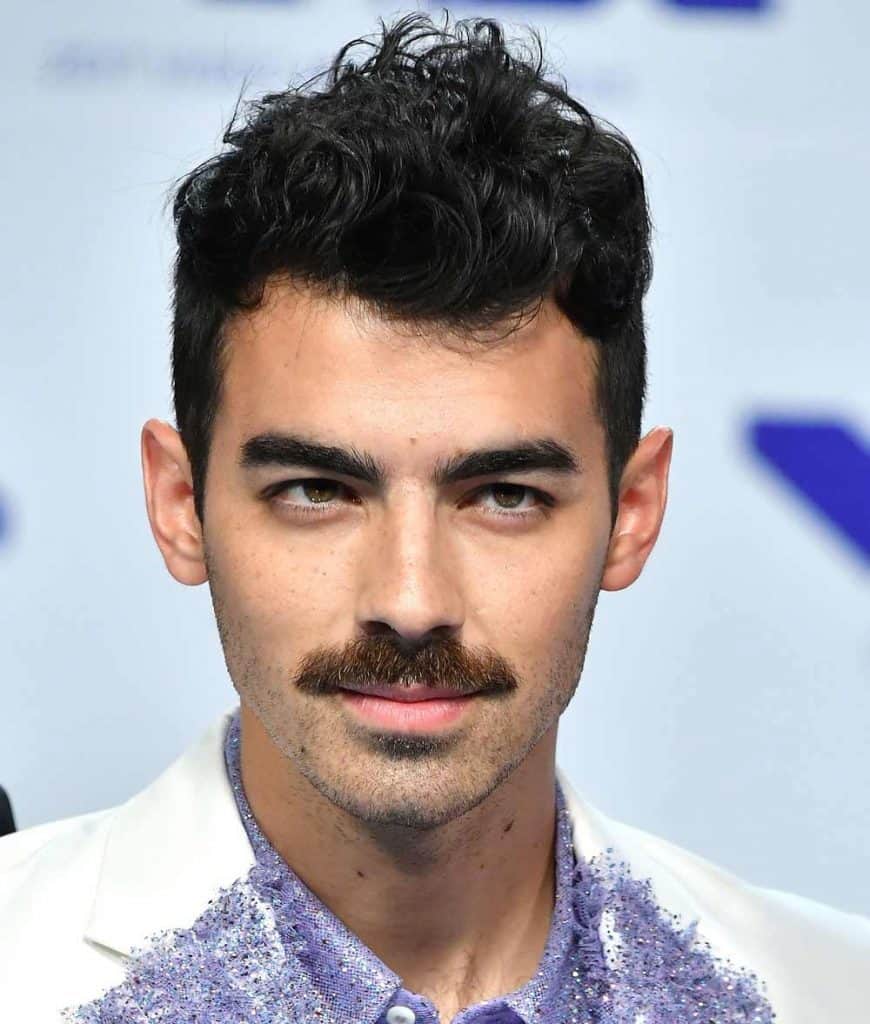 A stubble is the most favorite beard style of the modern guys. You can enhance the beauty of the beard style keeping a short stubble along with the chevron mustache. This will complement the overall look of a manly guy.
#2. The Perfect Chevron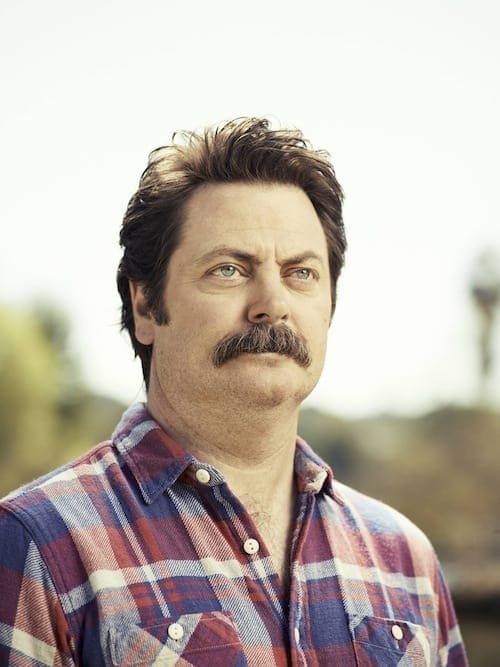 If you have a dense and thick mustache, it's is the right fit for you. Cover the upper lip with the gorgeous facial hair, and look as masculine as possible.
#3. Blonde Chevron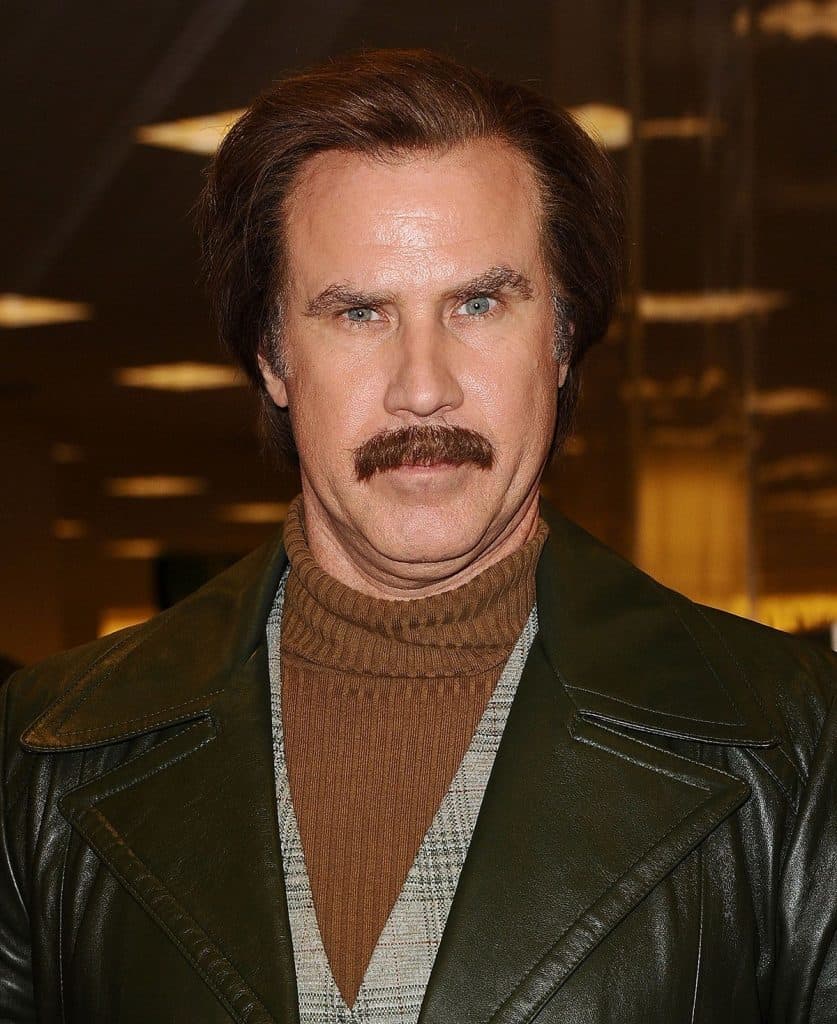 It's not mandatory to keep the real color always. One can get the variety in his look by mixing up different colors while having a chevron mustache. This will give you access to a shiny and sexy mustache look.
#4. Freddie Mercury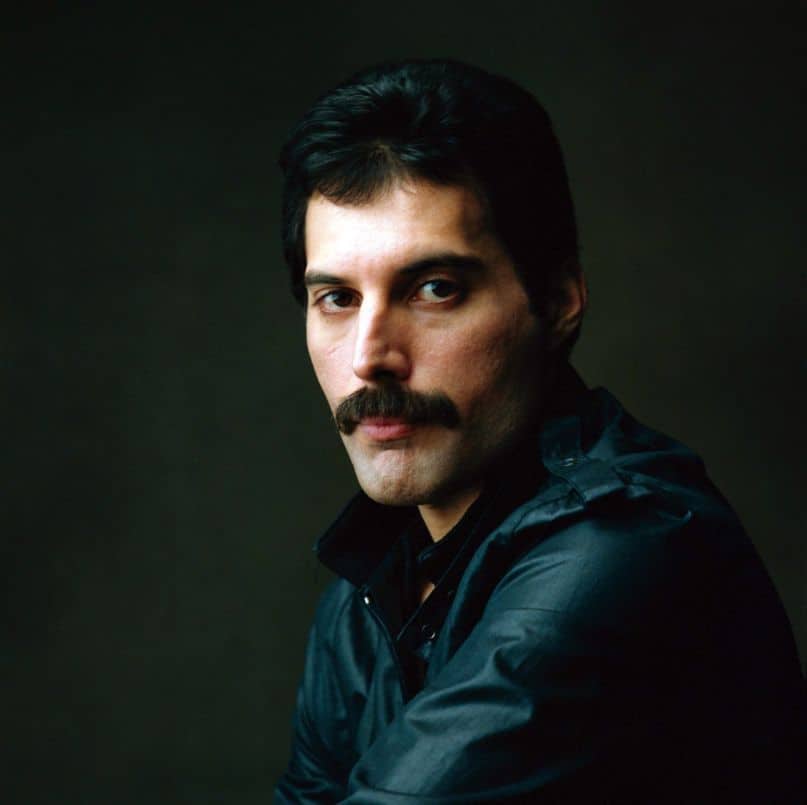 It's almost impossible to resist including Freddie Mercury when we are talking about chevron mustache. He always rocked the stage with his rocking voice and chevron mustache. This man stole the show with his signature mustache during his lifetime. One can follow the legendary Freddie Mercury from Queen while rocking a chevron mustache.
#5. Chevron Mustache with a Faded Hairstyle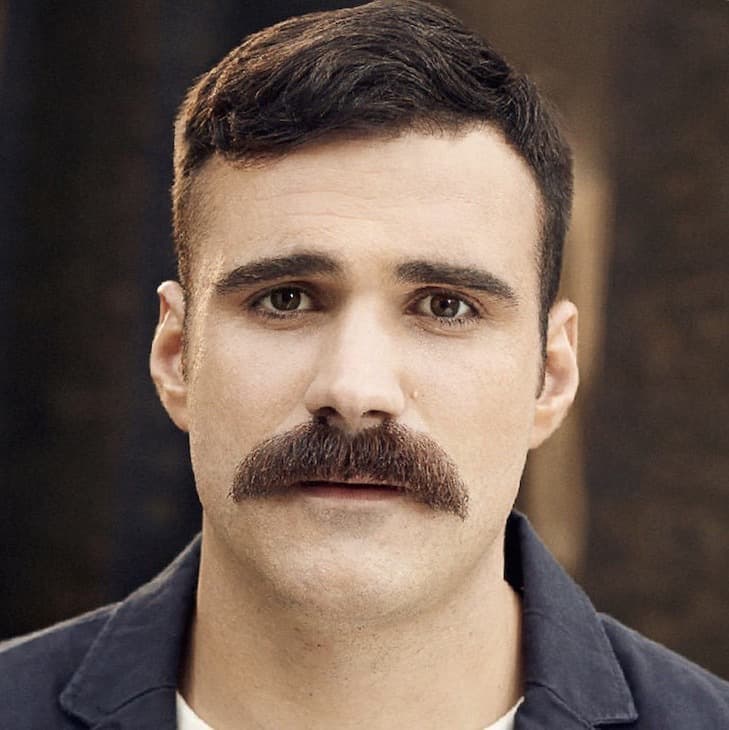 It's not all about beard or mustache, hairstyle plays a vital role in the making of the desired look of a guy. A faded hairstyle looks the best with a chevron mustache. It creates a notion in the mind of the beholder that this guy is very careful about his look. And, that's undoubtedly a good impression on them.
Tips to Maintain a Chevron Mustache
Some basic tips must be followed to get this basic look. Use high-quality shaving tools to get the best look. Take care of the mustache, and don't overuse mustache wax. Because chevron mustache doesn't require any extra styling. It grows naturally, just trimming makes it look like a chevron.
A mustache is the most available sign of manliness. Even, those guys who grow less beard can grow a mustache easily. Speaking from experience, some of the guys have a mustache but they can't grow a beard despite trying so hard. So, go grab your chevron mustache today.
Related posts