The goatee is one of the most popular beard styles for men of every color. Most black men look much better with a goatee beard than any other beard styles and the black male celebrities around the world proof that point! They are mostly seen with a Goatee, aren't they?
Black Men With A Goatee
The goatee styles are in-trend among black men and you should definitely try one if you haven't already. Even if you tried one, why not try unique goatee variation inspired by someone else! These beards come in so many shapes that you'll have a hard time choosing one. We have rounded up 35 goatee styles for black men to inspire your new look, so go ahead and find out which one you wanna go for. If you are looking for other options, find more black men beard styles here.
1. The Classic Van Dyke Goatee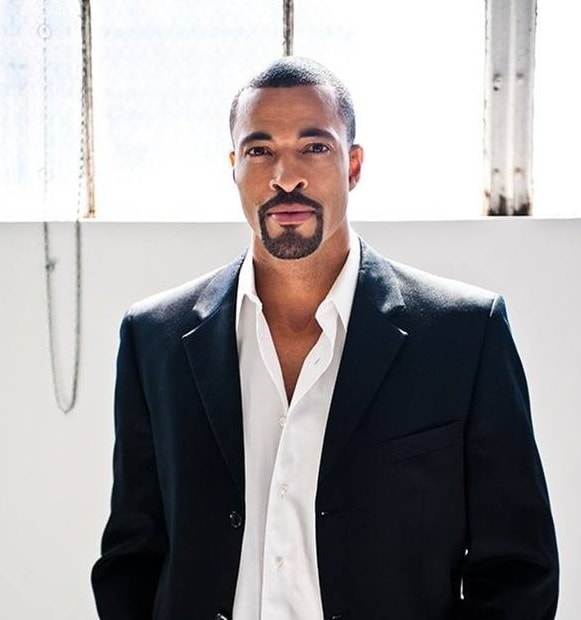 Van Dyke goatee is very popular these days among the black men community. The classic version features facial hair on the chin and mustache, but no hair on the cheeks.
Ideal for: Oblong, oval, triangle, diamond.
How to Style: This is definitely one of the black men goatee styles that doesn't require too much attention. You will have to trim it regularly, but if you are not huge on products you won't need them anyway. The beard is short & simple yet looks elegant. That's the power of simplicity!
2. Black Men Goatee Style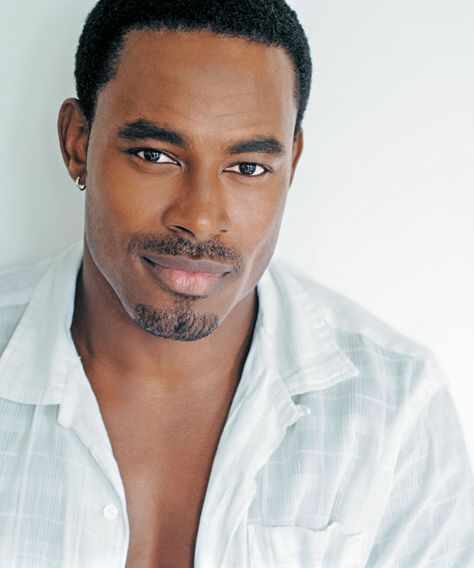 It is such a great thing to see a black man with a perfectly styled short goatee. This beard is a trend, that means you have to try it right away.
Ideal for: Square, round, heart.
How to Style: Trim your goatee often, and keep the lines sharp. You can keep the hair that connects the mustache and chin beard or shave it.
3. Two-Toned Goatee for Black Middle-Aged Men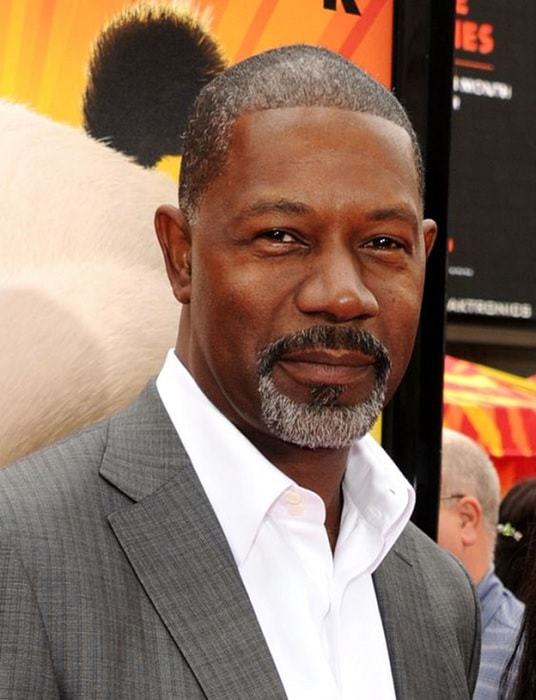 Any two shades will do the job. When you get tired of the regular goatees, upgrade your beard similar to the above-contrasted beard style with a cool shade. For some men, the two-toned beard style is the natural color of their beard, other likes to go colorful.
Ideal for: Any Face Shape.
How to Style: If this style doesn't come naturally, but you absolutely love it, you can get it with a single schedule to the hairdressers.
4. Round Goatee
As the name suggests, this type of black men goatee features a round shape.
Ideal for: Square, oval, oblong.
How to Style: This means that you have to be very careful with the final shape of your goatee. If you are not that good with styling it, turn to your hairstylist for the best tips.
5. Goatee without Mustache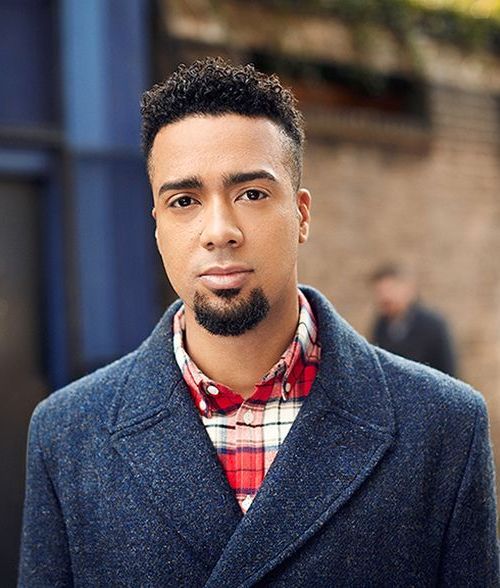 For all the gents that are not big fans of mustache, there is still a way to rock the goatee beard without a mustache. For this type of beard, you actually need hair only in the bottom part of your face on and above the chin.
Ideal for: Round, triangle.
How to Style: Keep the beard a bit longer and make sure that you always style it properly. Shade the rest on the facial hair. It is a very simple beard type but it looks great on everyone.
6. Van Dyke Goatee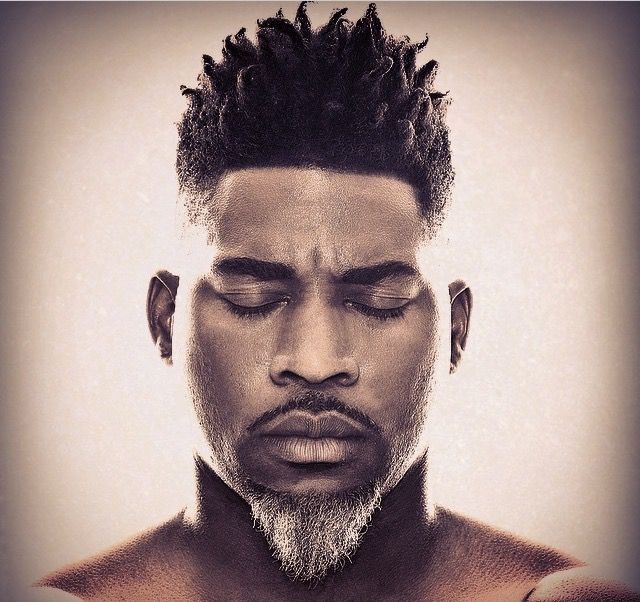 It is a very popular variation of the goatee beard named after a 17th-century painter Anthony Van Dyck. This style comes with mustache and beard, but no hair on the cheeks.
Ideal for: Round, oval, square.
How to Style: Make sure that you shave the facial hair between the chin and mustache to achieve the perfect Van Dyke. You can even leave the goatee longer.
7. Soul Patch Goatee
The soul patch is one of the minimalist goatee styles for black men.
Ideal for: All face shapes.
How to Style: Shave all the rest of your facial hair, and leave a tiny bit in the chin area. This clean black men goatee does not require too much work, except for the fact that you'll have to shave more often.
8. Silver Goatee
Be proud of your natural silver beard and style it into a chic goatee. You can keep it long or short. It's all up to you.
Ideal for: Diamond, oval, triangle.
How to Style: You take care of this cool silver style just like any other classic goatee. There comes a time when your hair will change into the very alluring silver shade, so own it like a man! If George Clooney can rock it, so can you.
9. Extended Goatee
This black men goatee style is very common and looks extremely cool if done properly. It means that aside from the goatee beard, your facial hair extends on the cheeks as well. You can keep the extension in a straight line or add a bushy vibe.
Ideal for: Any face type.
How to Style: There are so many different ways to pull off an extended goatee. You can keep the entire beard long, but neat, or opt for a shorter version.
10. Anchor Goatee
The name comes from the look of an anchor. This anchor style features precisely shaped mustache and chin beard that also extends to the sides.
Ideal for: Triangular, diamond, heart.
How to Style: Make sure that you keep the lines sharp, so that everyone will notice your anchor beard. In other words, you will need to spend extra time styling it. There is also a way to grow out your mustache a bit more and even curl them. This is a style meant for the boldest gentlemen out there.
11. Black Men Goatee with Designs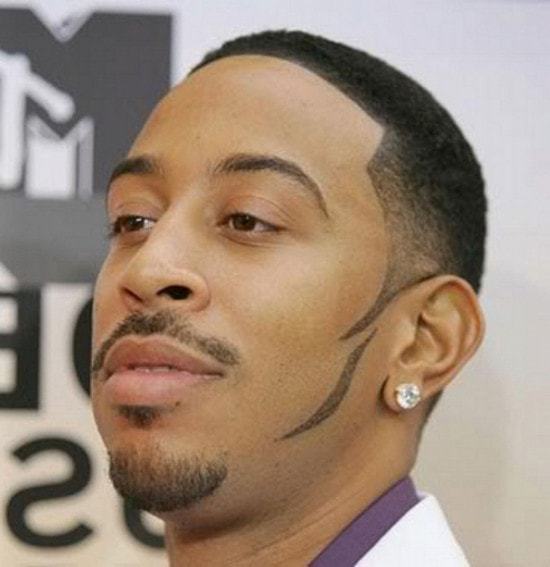 Black men with a goatee come in a full range of beard designs. Long or short, straight or curly, there is always a way to find a beard that works for you. If you are tired of all the basic looks, try adding art or designs to the sides of your face.
Ideal for: Any face shape.
How to Style: Yes, you will definitely need an appointment with your hairstylist for this one.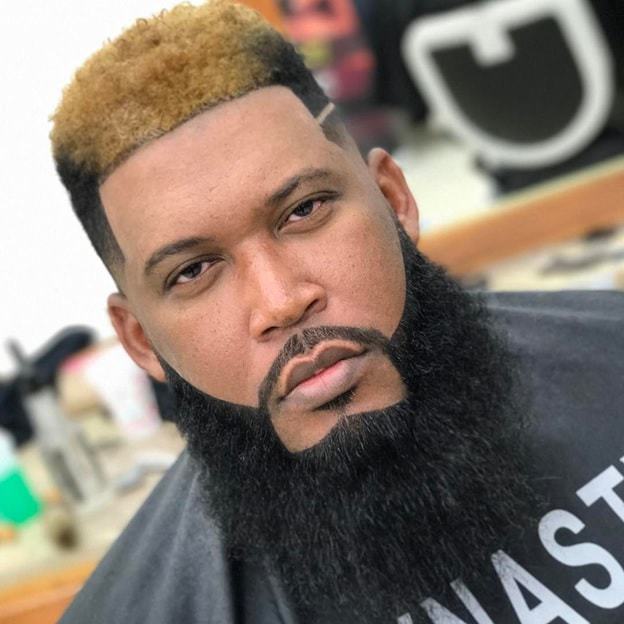 If you are obsessed with long beards, this goatee is the perfect one to rock. Grow full beard and mustache on your face, grow it long and create sharp lines.
Ideal for: Round, oblong, oval.
How to Style: You can find it a bit hard to style a long beard because you'll have to use beard products. It is a high-maintenance beard style that will cost you time and money for grooming.
More Black Men Who Rocked With A Goatee