11. Boxed Beard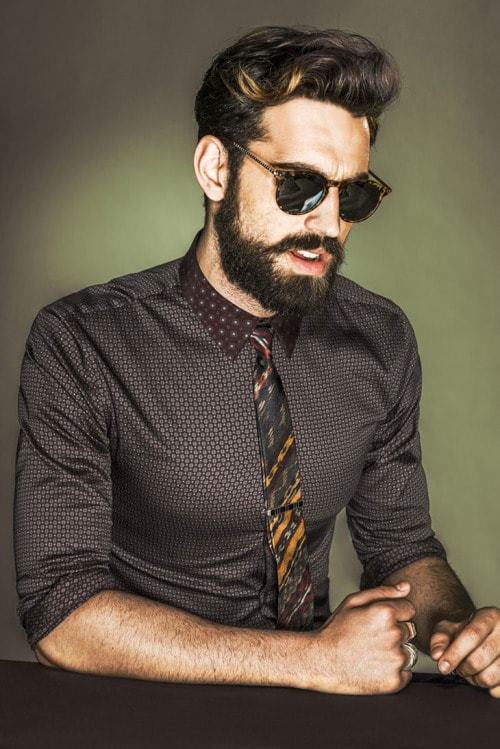 This type of beard shape sports a common boxer beard style. It's just an easy combination of moustache and chin whiskers. With a look that almost portrays a newly grown facial hair around the mouth.
12. Lumberjack Beard
This kind of beard styling doesn't need a flannel shirt or any axe just to pull most of the lumberjacks signature facial hair. It requires a very well maintained down the sideburns which also needs to grow the facial hair from the cheeks down to the chin. It's a superb masculine look that will attract multiple women.
13. Old English Beard
The Old English full beard brings a lot of ruggedness and sophistication. This mixes several beard styles of a full beard, door knocker and muttonchops. Moreover, the Old English gives almost full facial coverage but highlights the cheekbones.
14. Crusader Beard
If you want to have a good looking physique, then Crusader Beard is best for you. This facial hair gives a added protection to your face with its thick hair. The full hair coverage along the jawline and cheeks shows a unique combination of a Full beard and Tight beard styles.
15. Musketeer Beard
When sporting a Musketeer beard, you don't need to dress up like a musketeer as well. Just a look in your face lets your character pull it off. This kind of beard defines the upper lip and chins which are not too hard to maintain.
16. Anchor Beard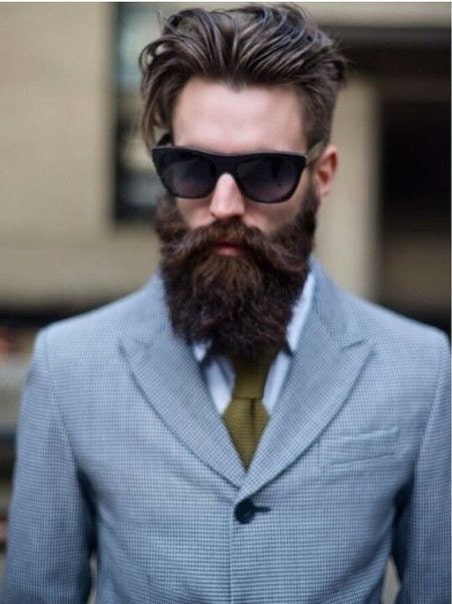 Riding a boat or not, this adventurer look of an Anchor beard provides every man a great look with its anchor shape facial hair. The chin and jaw line are defined together with a pyramid shaped moustache or a pencil thin moustache.
17. Chevron Moustache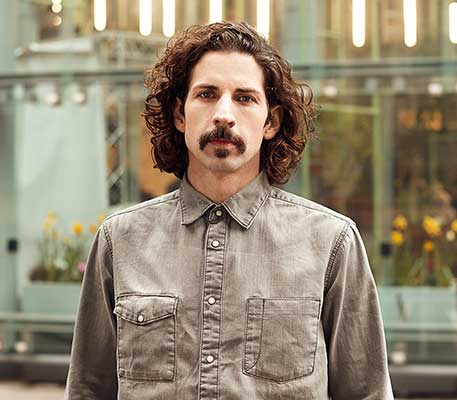 This military looking moustache with goatee  is sharper, angled and a bit wider. The Chevron moustache is back in the hitting the moustache and beard styling of men.
The sideburns of the Mutton Chops beard resemble a swath in your face. It gives a very famous yet dramatic full beard. This is best grown on men with a round face. Further, men with pointed chins should not grow a beard such as this style. It's always good to know that keeping Mutton Chops should always be trimmed to avoid a dirty look.
19. Triumph Beard
The Triumph beard mixes beard style of a Chin curtain beard and one patch of hair along with whiskers growing from sideburn to sideburn. Additionally, it has also a small patch of hair which normally extends from the chin to the lower lip. This beard style gives a look that will definitely make a triumphant character.
20. Zappa Beard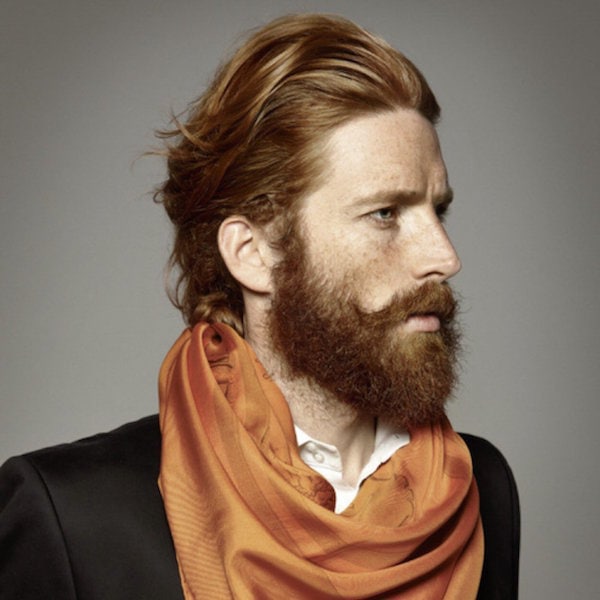 This type of beard is named after the famous rock and roll guitarist, the late Frank Zappa. The style uses a dark moustache with a thick soul patch. The Zappa beard style has about 2 inches wide and 1 inch long facial hair style. Further, this is also regarded as one of the best styles of facial hair.